Thoughts and Thanks
from the best Customers/Families!
June 2022
I received this message from Kim today,
Hi Laura,
Today is the 1st birthday of Cap and Bucky.
We purchased them from you last year in August.
I thought you might like to see how they've grown.
Cap is more laid back and loves a schedule. He gets us up between 5:30 and 6am
and knows when food time is and wants to go to bed at 9:30pm.
He loves snooping everything out. Should have named him Snoopy. LOL
Bucky is full of energy. He's smaller and faster
. He can jump up on almost anything in the house
. He sounds like the Tasmanian devil when he's playing tug of war with his brother
and loves chewing the daylights out of this yellow toy you bought and sent with them.
The green one died quite a while ago. If you could tell me where you got them I want to buy some more.
We purchased Cap and Bucky to fill the void of our 3 grandchildren moving to Michigan
They certinaly have kep us occipied and we love them!
Thank you again for breeding such sweet little creatures.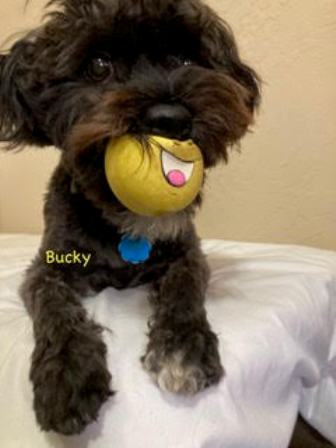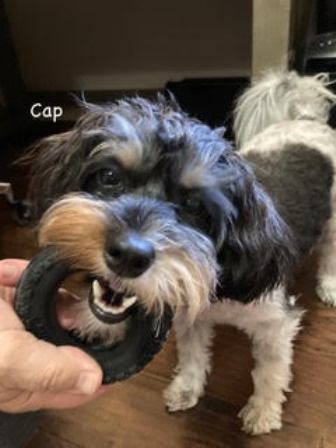 June 2021
It took Swiffer, top, a day, but how she is in her big sister mode. Ruby, bottom, is doing wonderful with potty training!sisters from seperate lit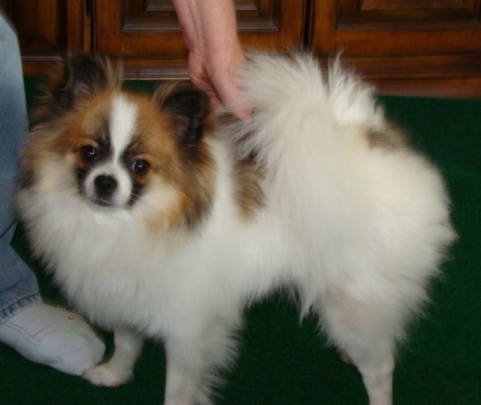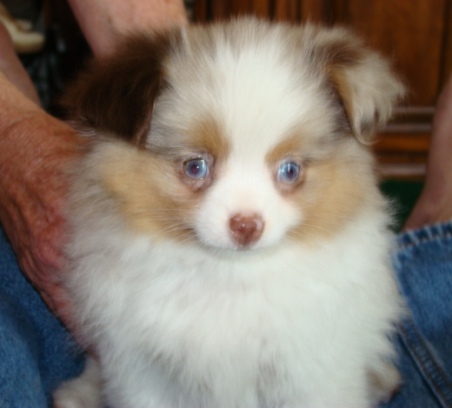 Update on Swiffer and Ruby from Loiue!
Swiffer just came back from the beauty parlor today and is looking real sweet.
Ruby is trying to mess her hair up as a little sister will.
Ruby is set for a beauty parlot appointment so she is ready for her first birthday party.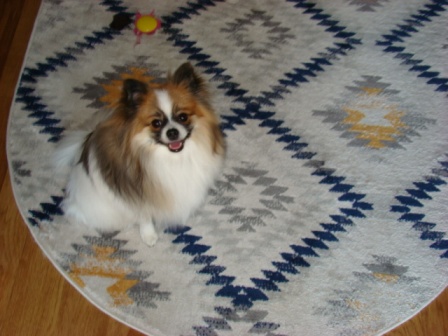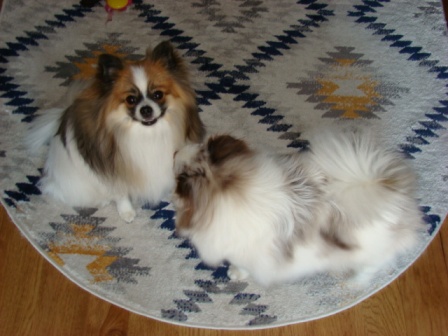 March 2021
Wanted to let you know how Chewie is doing! He is doing great! He loves zooming around the living room!
Potty training is going great too! Kolton loves it when he comes home from school and Chewie greets him at the door!
I love this picture of Kolton and Chewie and the kind words from his new family! Make my job so enjoyable!!!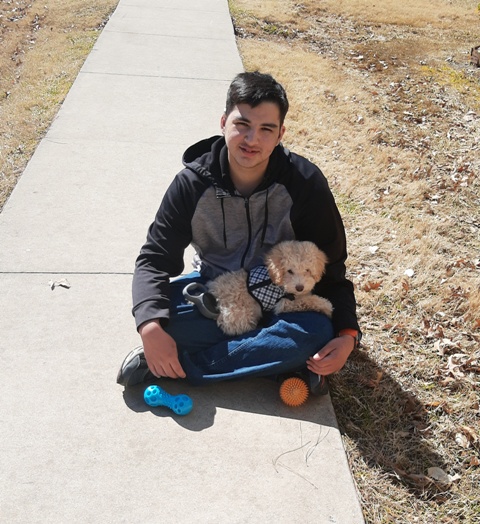 May 2021
I received these pictures and message a couple day ago, was so proud to see Kaya doing well!
We adoped Kaya from you in 2020 at the start of the pandemic, She was such
a great distraction from this crazy world!
She is now 87 lbs of lap dog and we couldn't love her anymore.
Just thought you might like and update.
Linda Gifford
Chester, NY